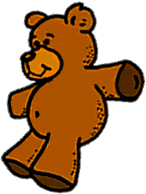 Comfort the needy!
The Odessa "SPRINGS" Counseling Center URGENTLY needs your support! They cannot operate for profit, and their real desire is to continue to counsel orphans, families with troubled children, and many others needing complex Christian counsel. YOUR donation can keep them going!! The center was organized by members of the Presbyterian Church in Odessa, and they now have Christian specialists operating in each field.
You may send gifts for the Counseling Center through Mission to the World, designating your gifts for:
Ukraine: Odessa Humanitarian Aid (95969)
If you will let us know the amount, we can be sure your gift is directed to the Counseling Center, rather than to other humanitarian projects.
(A 501(c)(3) non-profit corporation)